Members of the Telluride ski patrol were almost unanimous in their desire to form a union.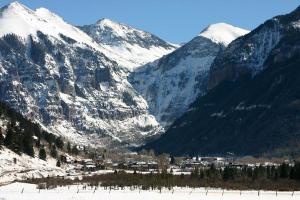 The Telluride Daily Planet reports the vote was 47-1 in favor of union. The ski patrollers will be represented by Communications Workers of America, District 7.
Full- and part-time members of the ski patrol, dispatchers and snowmobilers employed by Telluride Ski and Golf Resort were allowed to vote. The union said it could have a collective bargaining agreement in place with the ski resort company before next season.
Members of the ski patrol petitioned the National Labor Relations Board in early January to hold an election. The petition said the patrollers "decided the best way to address concerns we feel are necessary for a healthy work environment is to unify with a collective voice."
Read the original article here.